Latinos are the fastest growing demographic
in the United States with $3 trillion in buying power. Why, then, are they underrepresented in the wine industry?
Our founders didn't simply ask the question. They wanted to fix it.
With a passion for wine, one of our founders created a social media wine club, @latinaswineclub, with the hope that this online hub would support and connect Latina wine professionals and enthusiasts. During the peak of the pandemic, as our communities were struggling, she began to feature these dynamic Latinas to help spotlight their successes and offer inspiration to others. Sommeliers, wine makers, wine educators, sales representatives, journalists, bloggers, and other wine industry professionals were highlighted in support of the hispanic community.
Creating awareness for the lack of Latino representation was immediately embraced by members of the instagram community. And as momentum increased, @latinaswineclub evolved into more than a social meeting point, it became a virtual space for Latinas to learn about wine while supporting one another through their wine journey.
Educate. Empower. Elevate. Through wine.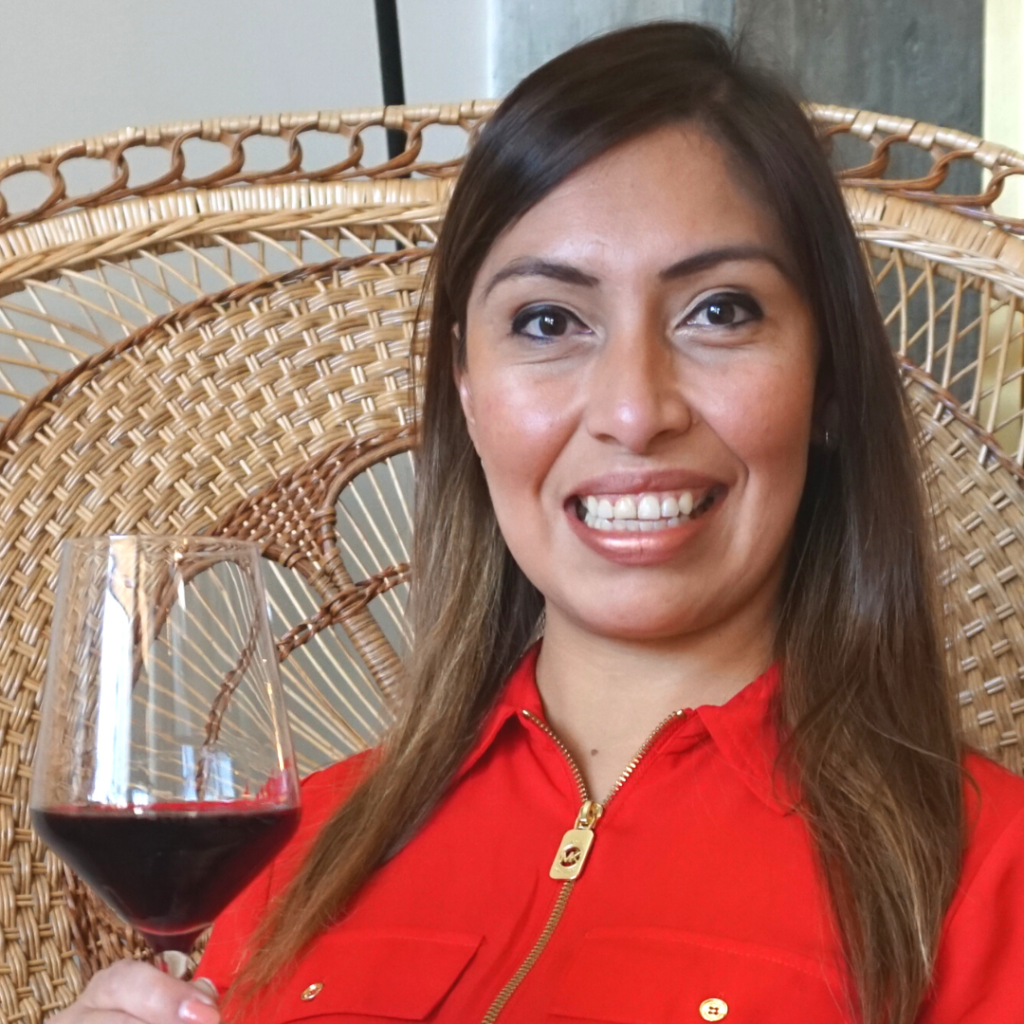 Martha Cisneros, creator of Latinas Wine Club, is a wine blogger and student of professional wine studies. She has a background in thecnology and she is combining both her passions, technology and wine in this new venture. Follow her at WineDivaa.
Cynthia Rodriguez, is a proud Latina from Austin, Texas. As a founding member of Latinas Wine Club, she had gained a foundation of wine knowledge, history and have had the opportunity to explore new wine regions. She fully supports the mission and vision of Educate, Empower and Elevate, Through Wine. Follow her at @wine4frida.
Educate. Empower. Elevate. Through Wine!
Our mission is aspirational yet achievable: to educate, empower, and elevate our community by creating the first –and global– Latina wine collective.  
With wine education as the corazon of our initiative, we empower our community to appreciate wine while elevating our presence in the wine industry and beyond. We are devoted to inclusivity while honoring our own Hispanic/Latina, bicultural, and multicultural diversity.
Like the finest wines in the world, our Latina community is dynamic, evolving, and complex. Let's savor, embrace, and enhance these elements juntas!
Memberships are tiered but all offer wine education classes with our own Latina sommelier. You will have access to exclusive educational resources, have the opportunity to engage with some of the leading winemakers and wine professionals in the world, and have the ability to obtain official Latinas Wine Club merchandise. Additional benefits are available including curated wine shipments, private wine education, and discounts for LWC wine experiences.
As the pandemic improves, we will offer on-site education, exclusive wine experiences, culminating in an annual retreat. 
And in an effort to support our own winemaking community, we are currently building the most comprehensive database of Latinx winemakers/proprietors in the world.