Founded in 2017 by long time vegan & wine expert Frances Gonzalez
Vegan Wines and Despacito Distributors focuses on providing high quality vegan wines from soil to bottle. 
The majority of the wine regions My Vegan Wines source from are: 
As high-end Mexican cuisine continues to evolve, the opportunity for premium Baja wines will likewise expand. While Mexican wine would seem to be a no brainer for the likes of Caracol & Xochi in Houston, Frontera Grill & Leña Brava in Chicago, Chaak Kitchen & Border Grill in California and La Contenta & Empellon in New York, they have also found acceptance at The French Laundry, The Ritz Carlton, Del Frisco's and the Waldorf Astoria Hotel – Las Vegas.
Proudly, in less than 5 years La Competencia Imports has orchestrated the broadest and deepest penetration of Baja wines into the U.S. market. Today, La Competencia Imports portfolio of 20+ wineries is available via local distributors in nearly half of the United States.
The Velenosi winery was founded in 1984 by the will of two very young entrepreneurs, Angela and Ercole Velenosi.  Then with the experience of Dr. Paolo Garbini, since 2005, Cantina Velenosi  has reinterpreted the winemaking processes with modern technology and creativity.  Today, Velenosi Vini brings the scents and shades of the Piceno territory through autochthonous and international varieties.
Velenosi Vini portfolio is available worldwide through wines with a unique character. In the United States,  Velenosi Vini  portfolio is available at Vias Wine Ltd.
CAMPAIGN FINANCED ACCORDING TO EC REGULATION NO. 1308/13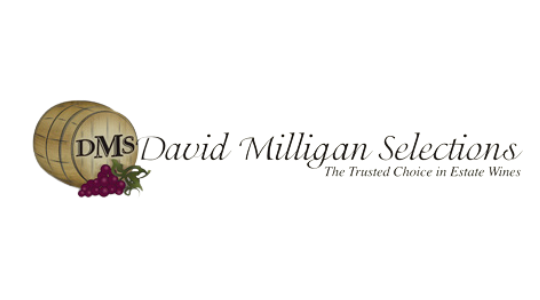 David Milligan Selections is a family importer of fine French wine founded in 1995 by David Milligan. DMS Wine currently works with family-owned French wineries. Milligan Selections wine portfolio is the largest importer of French Wines in the U.S., available within the 33 states, including Washington, D.C., and the Virgin Islands. DMS Wine is the trusted name in estate wines and built its esteemed reputation on providing delicious hidden-treasure French wines at a value to consumers.
Vara is an international family of Spanish and American wines and spirits celebrating the origin of the American wine experience thanks to Spain and New Mexico's historical connection. Vara Wines produce wines from Spanish grape varietals grown in Spain and various American vineyards, including right in New Mexico.
Vara's wines are committed to growing or locating the best fruit for their Spanish wines and Cava with a salute to their Spanish heritage.